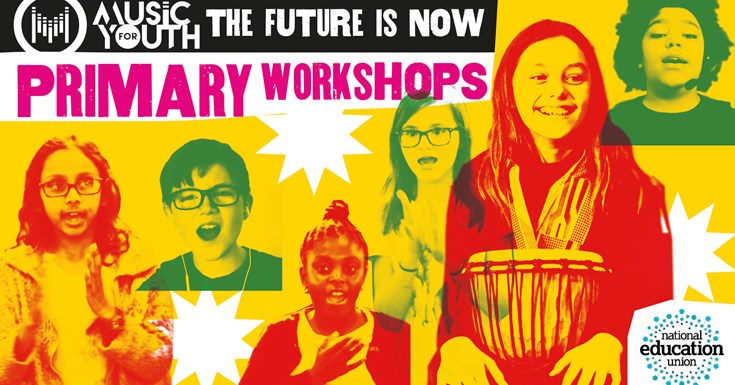 Join MFY Music Mentor and workshop leader Neil Valentine for The Future Is Now Primary Workshops: Soundscape Stories, to learn how to create your own soundtrack through four fun and engaging weekly online sessions, released on YouTube, so anyone can take part via your desktop, laptop, digital TV or mobile device.
The series aims to help young children, learning at home or in school, gain the skills they need to create their own piece of music using different sounds, melodies, and rhythms and then mix them together to create their own Soundscape Stories based on any theme. 
The accompanying resource pack helps music leaders, teachers and parents, prepare for each workshop, and contains examples to assist with understanding, links to useful resources and ideas for extension activities. At the end of the series, everyone will have the opportunity to submit their own unique soundtrack for a virtual showcase in late Spring/early Summer 2021. 
The workshops are ideal for children aged 7-10 and will be released at 10am on the following dates: Wednesday 3rd February, Wednesday 10th February, Wednesday 24th February and Wednesday 3rd March.  They can be viewed in your own time though and you can access the whole series at any point whilst registration is open over the next couple of months.
For full details about the workshops and how you can sign up for free, visit https://tfin.mfy.org.uk/primary-resources/